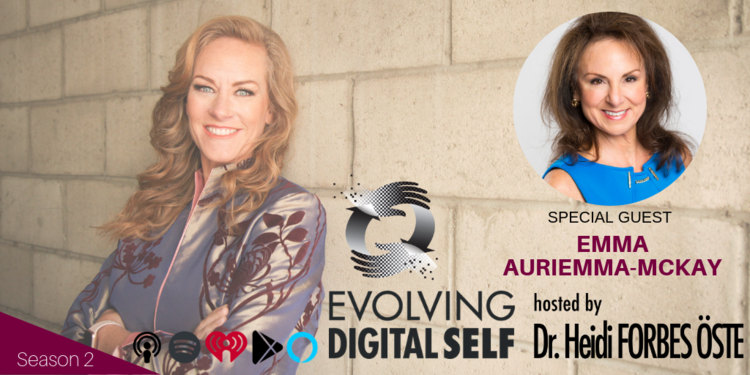 On this episode, Dr. Heidi interviews Emma Auriemma-McKay, Architect and best selling author of Homeowner's Guide to Stress-Free Remodeling.
Remodeling or building a home from the ground up can be one of the most exciting journeys of your life, but it can also be filled with daunting expectations, expensive detours, and heavy time commitments. That's why she's worked so diligently to help guide and support homeowners through each step of this often-overwhelming experience. As a licensed NCARB Architect (National Council of Architectural Registration Boards), certified national NCIDQ Interior Designer, (National Council of Interior Design Qualification), and a LEED-certified (Leadership in Environmental and Energy Design) professional, Emma Auriemma-McKay understands this.
Emma began her 25-year career working for international firms in New York, Los Angeles and Europe where she was involved in many high-rise commercial structures, residential developments and luxury hotels. Working on the Hilton Hawaiian Village in Honolulu, the Pan Pacific Hotel & Convention Center in Vancouver as well as the Four Seasons and Mandalay Bay in Las Vegas gave her exciting opportunities to be involved in the design of restaurants, executive offices, and hotel rooms.
Her architectural practice focuses on residential projects and she is passionate about everyone living in a home they love. After working on her own home remodels and experiencing first hand how overwhelming it is to be on the other side of the drawing board, Emma realized how important it is for homeowners to have a guide.
She brings a unique perspective and understanding to your home remodel that helps you to avoid expensive mistakes that homeowner's make all too often. She shows you how to be in control throughout the entire process and finish with a beautiful new home you can be proud of. Author of the bestseller "Home Owner's Guide to Stress-Free Remodeling" and founder of the innovative online program,
The Ultimate Stress-Free Remodeling Blueprint and Realtor's Success List, she's been able to help people create a smoother, more exciting and more budget-friendly path to their home remodel. Creating a community with the Stress-Free Remodeling podcast the Stress-Free Remodeling Exchange Facebook group, Emma gives you places to get the information and the ongoing support you need to get oriented and be prepared whether you're doing a small kitchen re-do or a whole home remodel.
Energy ratings and information about home products: appliances:https://www.energystar.gov/products
Website: www.StressFreeRemodeling.com
Facebook Page: Stress-Free Remodeling Exchange
 *************************************************************************************************
This episode is brought to you by Rocketbook, Dr. Heidi's favorite offline tech tool. Rocketbook is a brilliant concept that enables the use of pen and paper for recording, but easy transfer of that into digital means that is searchable and easy to organize and trace.
Dr. Heidi has arranged a discount for you, her listeners, if you follow this link. http://www.getrocketbook.com?rfsn=1761454.14963a