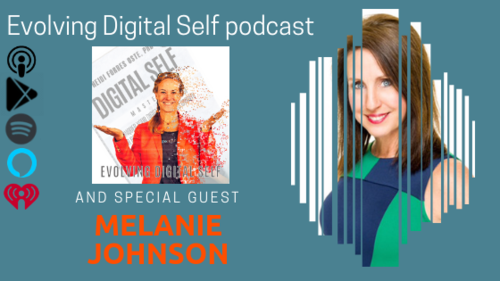 Dr. Heidi talks with Melanie Johnson, co-founder of Elite Online Publishing about evolving with the challenges that life throws you, getting Amazon to work for you and thriving as a publisher in the digital world.
Melanie Johnson owner of Elite Online Publishing, 10x bestselling author, tv station owner and 1st runner up to Miss America.
Melanie Churella Johnson owned and operated two independent TV stations. She has been in front of and behind the camera. Melanie started her career as a News Anchor in Detroit at Channel 20 after she won the title of Miss Michigan and was first runner up to Miss America.
She built and marketed the Houston Mansion. She is currently the owner of Elite Online Publishing and Charity Auction Consignments. Melanie is a 10-time best-selling author. Melanie has two teenage boys and resided in Houston Texas. She loves spending time with her family and traveling.
Website: www.eliteonlinepublishing.com & www.charityauctionconsignments.com
Facebook Page: https://www.facebook.com/melanie.c.johnson.58

SitTight has been generous enough to provide a discount to our listeners by simply enter discount code 2BU at checkout at Sittight.com.
Your order will help support the Evolving Digital Self podcast. If you like it, please feel free to share it with your friends (both the discount and the podcast :-).