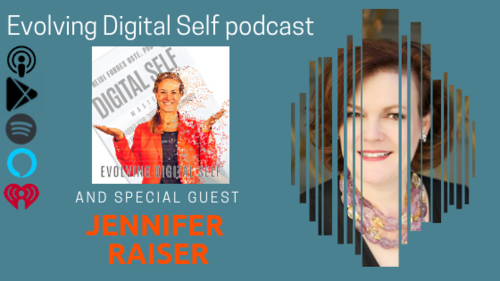 Dr. Heidi talks with Jennifer Raiser is a writer, strategist, and nonprofit junkie. She is the Treasurer of the Burning Man organization, and author of the bestselling book, "Burning Man: Art on Fire."
Jennifer Raiser divides her roles as an author and management innovator. She is the author of the bestseller, Burning Man: Art on Fire, 2014/2016, Race Point Press, and lectures extensively on the significance of the Burning Man art movement, in Black Rock City and around the world. As founding Treasurer of Burning Man Project, she oversees a $47M budget. She is the author of In the Spirit of Napa Valley, 2015, Assouline, The Art of Being Bill: The Many Faces of Awesome, 2018, Race Point Press.
She is the founding editor of SFWire.com, and writes for the San Francisco Chronicle, Huffington Post, and other publications. She also works in corporate communications for clients in the health care and food tech sectors. As a nonprofit advisor, she has served on the boards of the Bently Foundation, Silicon Valley Community Foundation, Peninsula Community Foundation, Junior Statesmen Foundation, CuriOdyssey Museum, Ecology Action, Gatepath, and many community benefit organizations. Jennifer Raiser founded and managed Raiser Senior Services, a provider of luxury retirement communities in the Bay Area. The subject of a case study at the Harvard Business School, she was a trailblazer in the implementation of continuing care for the elderly, outlined in her book Designing Retirement Communities for the Future, 1998, John Wiley and Sons. She earned a BA in English Literature and an MBA, both from Harvard University.
Website: www.jenniferraiser.com
Facebook Page – Twitter ID – Instagram: Jennifer.Raiser
This episode is sponsored by Oska Pulse, the opiod-free solution for chronic pain. Oska Pulse is a Pain Relief and Recovery Device using Pulsed Electromagnetic Field Therapy (PEMF). For a discount on your order go to http://bit.ly/EDS-Oska, or simply enter discount code 2BU at checkout at OskaWellness.com.
Your order will help support the Evolving Digital Self podcast. If you like it, please feel free to share it with your friends (both the discount and the podcast :-).