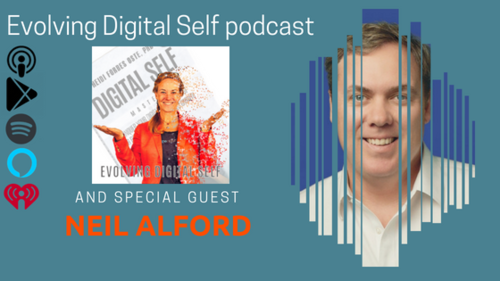 Dr. Heidi and Neil Alford, Executive Producer – Big Picture Inc talk about the changing events industry from live to virtual small to big and setting the stage.
With 22 years in the media industry Neil Alford has written, produced, and directed more than 1,400 hours of broadcast television and film for Fox, A&E, Discovery, CNN, CNNI, Bloomberg, Sky, NBC, CNBC and PBS. Several years ago Alford switched gears to more of the creative agency side of things and is now an Executive Producer at Big Picture Inc.
Big Picture creates award winning live events and strategic marketing video for folks like Sony, Western Digital, Land O'Lakes, EY, Kaiser Permanente and NVIDIA. This year we will produce and stage 175 live events and 350 video deliverables.
Website: www.bigpicturesf.com
Facebook Page: https://www.facebook.com/BigPictureSF
Twitter ID: https://twitter.com/bigpicsf
Instagram : https://www.instagram.com/bigpicsf
This episode is brought to you by my wellbeing tech of choice, Oska Pulse. It has helped relieve my chronic pain caused by Lyme disease so that I can get back to work, and life in general.
Oska Pulse is a Pain Relief and Recovery Device using Pulsed Electromagnetic Field Therapy (PEMF). It creates an electromagnetic field that pulsates while it modulates the damaged cells to squeeze the toxins out and opens the cells to allow nutrients (potassium, sodium and magnesium) to flow into the cell. The Oska Pulse puts the damaged cells in the best situation to repair themselves and then replicates the electrical signals your body creates to fix the damaged cells.
Click here to get yours today with my Ambassador discount. Or enter 2BU as a discount code at OskaWellness.com
ShortLink is http://bit.ly/EDS-Oska