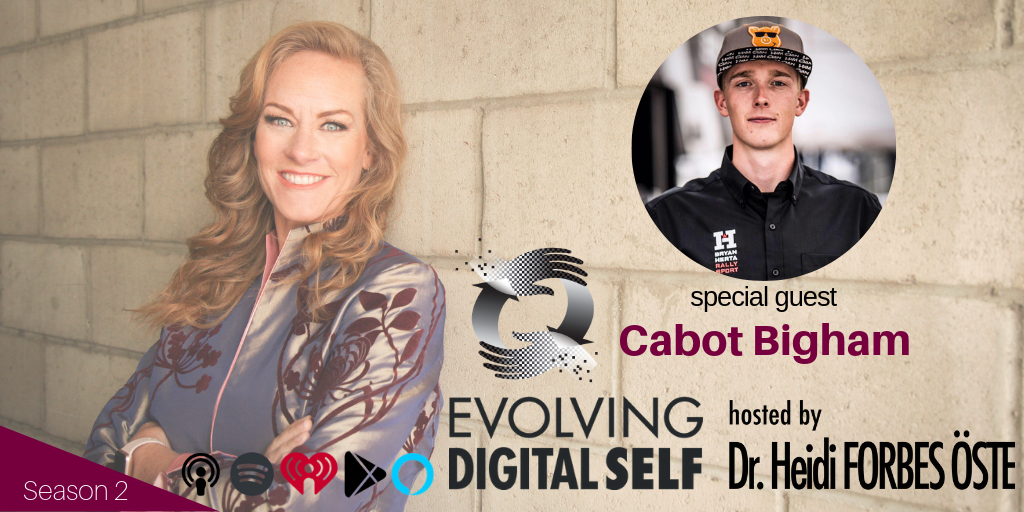 On this episode Dr. Heidi interviews her nephew, Cabot "Follow the Ham" Bigham, American Rallycross Driver on the focus, agility, speed, personal branding and wellbeing it takes to win.
Cabot Bigham is an American rallycross driver, born in 1996. At the age of 13, he began his adventure with motorsport from indoor karting. There he developed, passing courses in record time. Over the years, he competed successfully in professional karting competitions, waiting for the chance to switch to car sports. The opportunity arose in 2014, for the Pro Mazda West season. In 2016 he won the championship in the GRC Lites class of the Red Bull GRC competition, and since the 2017 season he starts in the SuperCar class.

The most important achievements:
1st place in the Formula Car Challenge Pro Mazda in 2015
1st place in the GRC Lites class in Global Rallycross Championship in 2016
Website: www.followtheham.com
Facebook: www.facebook.com/followtheham
Instagram: www.instagram.com/followtheham
Twitter: www.twitter.com/followtheham
Become part pf the HamClan www.followtheham.com/ham-clan
This episode is also celebrates the launch of Dr. Heidi Forbes Öste's, new #1 Bestselling book, Digital Self Mastery Across Generations, Print edition now available from all on-line booksellers, and for order in local book sellers internationally.