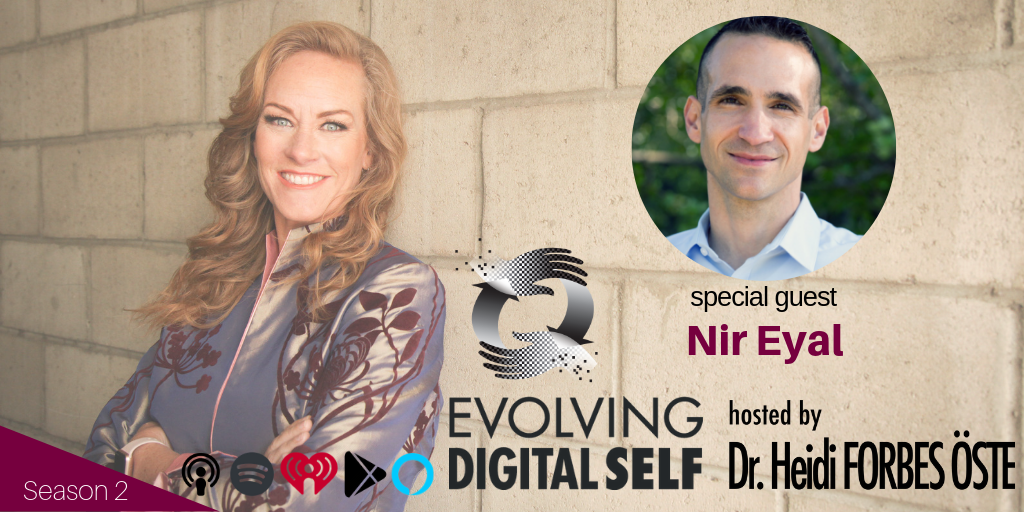 On this episode Dr. Heidi interviews Nir Eyal, author of Hooked: How to Build Habit-Forming Products.
Nir Eyal writes, consults, and teaches about the intersection of psychology, technology, and business. The M.I.T. Technology Review dubbed Nir, "The Prophet of Habit-Forming Technology." Nir founded two tech companies since 2003 and has taught at the Stanford Graduate School of Business and the Hasso Plattner Institute of Design at Stanford.
He is the author of the bestselling book, Hooked: How to Build Habit-Forming Products. In addition to blogging at NirAndFar.com, Nir's writing has been featured in The Harvard Business Review, TechCrunch, and Psychology Today.
Nir is also an active investor in habit-forming technologies. Some of his past investments include Eventbrite (NYSE:EB), Refresh.io (acquired by LinkedIn), Worklife (acquired by Cisco), Product Hunt, Marco Polo, Presence Learning, 7 Cups, Pana, Kahoot!, Byte Foods, and Anchor.fm. Nir attended The Stanford Graduate School of Business and Emory University.
Website: NirAndFar.com
Facebook Page: https://www.facebook.com/nirandfar
Twitter ID: @nireyal
Instagram : @neyal99
Teasers for Digital Distraction
https://www.youtube.com/watch?v=XVbH_TkJW9s
https://www.nirandfar.com/digital-distraction
https://www.nirandfar.com/2018/01/regret-test.html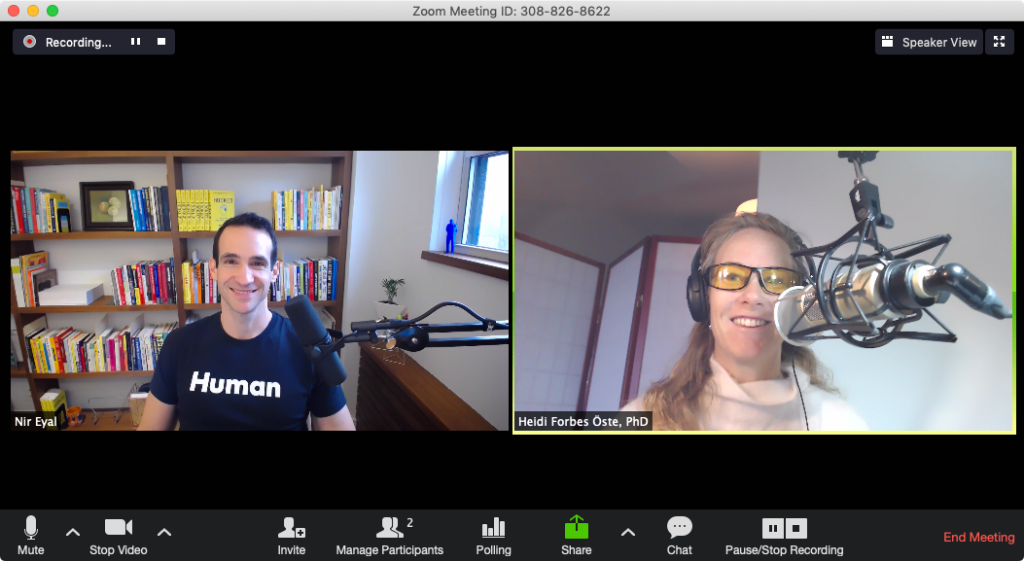 This episode is also celebrates the highlighting of Dr. Heidi Forbes Öste's, new #1 Bestselling book, Digital Self Mastery Across Generations, on the CTA Mainstage for Gary's Book Club at CES. Print edition now available from all on-line booksellers, and for order in local book sellers internationally.