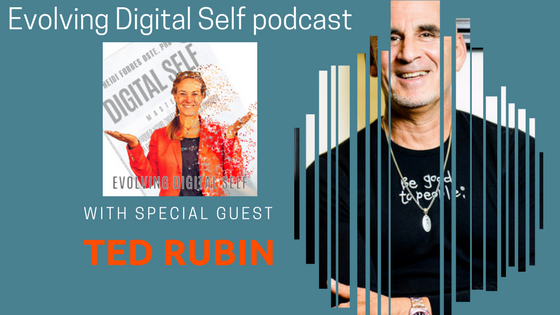 Our guest Ted Rubin and host Dr. Heidi Forbes Öste talk the journey through evolving tech, keeping our humanity and reaching customers. Ted Rubin is a leading Social Marketing Strategist, Keynote Speaker, Acting CMO of Brand Innovators, and Co-Founder of Prevailing Path.
Ted is the most followed CMO on Twitter according to SocialMedia Marketing Magazine; one of the most interesting CMOs on Twitter according to SayMedia, #13 on Forbes Top 50 Social Media Power Influencers, and number #2 on the Leadtail list of Top 25 People Most Mentioned by digital marketers. Return on Relationship, ROR, #RonR, is the basis of his philosophy…
It's All About Relationships! His book, Return on Relationship was released January 2013, How To Look People in the Eye Digitally was released January 2015, and The Age of Influence… Selling to the Digitally Connected Customer was recently released. Connect with Ted at TedRubin.com or @TedRubin.
websites: TedRubin.com, ReturnOnRelationship.com, PrevailingPath.com
Facebook Page: facebook.com/tedrubin
Twitter ID: twitter.com/tedrubin
Instagram: instagram.com/tedrubin
Sponsored by GoodIdea Drinks. Good Idea™ – the Swedish Sugar Buster is a scientifically proven dietary supplement designed to go perfectly with any meal. The big deal is that Good Idea™ – The Swedish Sugar Buster contains a blend of five amino acids and a mineral in sparkling water that can help those with normal blood sugar levels handle the sugar spike following a meal and it works with any meal containing fast carbs and/or sugar. That ́s why Good Idea™ – the Swedish Sugar Buster might well be your best lunch date ever… and one that you can have every day! Available on Amazon.com. More info at GoodIdeaDrinks.com.