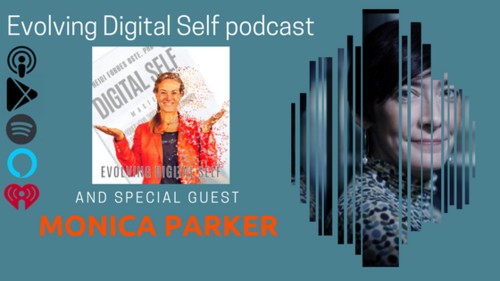 Dr. Heidi and Monica Parker, CEO and co-Founder of HATCH Analytics talk about understanding people and change.
Monica has been an author, speaker, designer, CEO, activist, clown, opera singer and, most recently, founder. Her specialism of more than a decade has been navigating and communicating organizational change. She is a blogger for the Huffington Post and Thrive Global, a contributor to publications such as the FT and Sunday Times and is a workplace authority for BBC Worldwide and BBC Radio.
Her early career was punctuated by her work as a homicide investigator defending death row inmates for Florida's Department of Justice. Her academic qualifications include the University of Miami, University of Pennsylvania at Wharton and Queens University Belfast, and her current role as founder at HATCH is to help clients challenge the status quo and inspire positive action through change.
Website: hatchanalytics.com
Twitter ID: monicacparker
This episode is brought to you by my wellbeing tech of choice, Oska Pulse. It has helped relieve my chronic pain caused by Lyme disease so that I can get back to work, and life in general.
Oska Pulse is a Pain Relief and Recovery Device using Pulsed Electromagnetic Field Therapy (PEMF). It creates an electromagnetic field that pulsates while it modulates the damaged cells to squeeze the toxins out and opens the cells to allow nutrients (potassium, sodium and magnesium) to flow into the cell. The Oska Pulse puts the damaged cells in the best situation to repair themselves and then replicates the electrical signals your body creates to fix the damaged cells.
Click here to get yours today with my Ambassador discount. Or enter 2BU as a discount code at OskaWellness.com
ShortLink is http://bit.ly/EDS-Oska