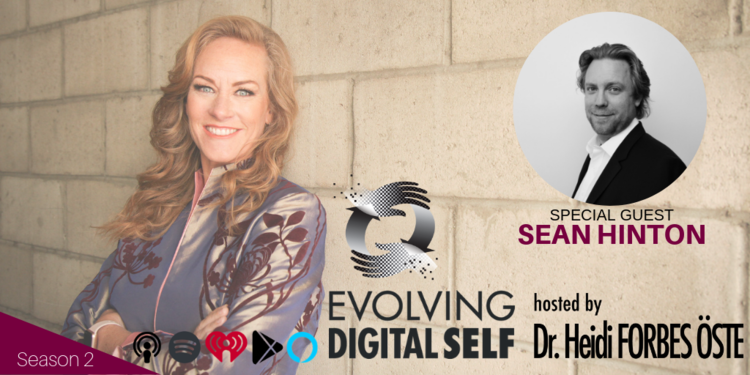 On this episode Dr. Heidi interviews Sean is a founder and CEO of SkyHive. Rapid digital transformation requires companies to rapidly transform their workforces. Reskilling is a global priority, yet there are no known tools that support it. SkyHive is the world's most advanced enterprise SaaS platform that uses artificial intelligence to drive unparalleled insights into the skills of a workforce, supporting a company's efforts to upskill and reskill through the acquisition, engagement and development of its people. It revolutionizes our understanding of labor markets, workforces and skills, effectively solving the global reskilling challenge facing most organizations today.
As the Fourth Industrial Revolution approaches, helping people adapt to the fast-changing world of work will be a crucial task of our time. Sean Hinton, Founder and CEO of SkyHive, envisioned and built SkyHive as a solution to the emerging challenges associated with the future of work. Sean is an experienced global business leader with an MBA from Queen's University. He possesses substantial expertise and knowledge in labour market economics and is considered a thought leader on the future of work. With the mission of combating poverty and unemployment through the use of exponential technology, Sean strives to set a positive example for other entrepreneurs that a successful business can be built in a way that truly helps people.
Prior to founding SkyHive, Sean's career was devoted to global business. He spent the first seven years of his career working with the Canadian Community College and Institute system at the national level and serving as Chief of Staff to the CEO and Board of Directors of Vancouver Community College. During his tenure, Sean worked directly with the national essential skills program, the Canadian Council on Learning and the Sector Council program, becoming an expert on skills-based training and finding the linkages to the labour market. Sean then transitioned into the private sector, spending the next decade living and working across the world, developing the international markets for Whitewater West Industries. In 2014 he became President of the major attractions divisions of its company, responsible for a $200 million topline while employing more than 500 people across 23 offices around the world.
Website: https://www.skyhive.io/en-ca/home
Facebook Page: https://www.facebook.com/skyhive.io
Twitter ID: @SkyHiveJobs
Instagram : https://www.instagram.com/skyhive.io
*************************************************************************************************
 This episode is brought to you by Rocketbook, Dr. Heidi's favorite offline tech tool. Rocketbook is a brilliant concept that enables the use of pen and paper for recording, but easy transfer of that into digital means that is searchable and easy to organize and trace.
Dr. Heidi has arranged a discount for you, her listeners, if you follow this link. http://www.getrocketbook.com?rfsn=1761454.14963a