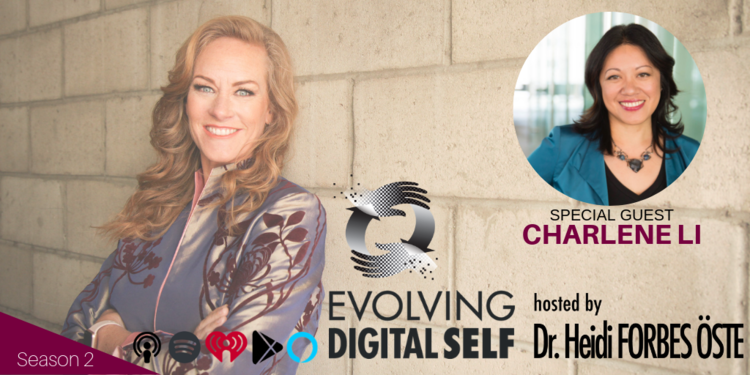 We're back! And excited to share with you today's episode with Dr. Heidi interviewing Charlene Li, Founder and Senior Fellow at Altimeter, and author of the new book "The Disruption Mindset".
For the past two decades, Charlene Li has been helping people see the future. She's the author of six books, including the New York Times bestseller, Open Leadership and co-author of the critically acclaimed book, Groundswell. Her latest book is The Disruption Mindset, to be published in August 2019. She is the Founder and Senior Fellow at Altimeter, an analyst firm that was acquired in 2015 by Prophet. Charlene is a graduate of Harvard College and Harvard Business School and was named one of the most creative people in business by Fast Company.
Website: www.charleneli.com
Facebook: https://www.facebook.com/charleneliauthor
Twitter: https://twitter.com/charleneli
Instagram: https://www.instagram.com/charleneli
Mentors: https://seo-usa.org
*************************************************************************************************
This episode is brought to you by Rocketbook, Dr. Heidi's favorite offline tech tool. Rocketbook is a brilliant concept that enables the use of pen and paper for recording, but easy transfer of that into digital means that is searchable and easy to organize and trace.
Dr. Heidi has arranged a discount for you, her listeners, if you follow this link. http://www.getrocketbook.com?rfsn=1761454.14963a